Ok. So I did a couple posts already related to my trip to Disneyworld, and even one about the Avatar ride (and the long wait to get on the ride.). I even touched on how nice their park set design is.
But now, for the final milking of my trip, I will make a post solely of photos I took of the theme park 'foliage' and 'plant life.' I tried to avoid getting any people into the shots for obvious reasons (nobody wants to see people).

We'll start off with a closeup of the material they've wound around all the railings. Also makes an interesting cover image for this post.
---

And the huge rock formation that towers over the entire park. Hard to judge scale without people, but you'll have to imagine it.
---
| The towering arches roll off into the distance. | Weird creatures float atop the waters. |
| --- | --- |
---

I don't even know what any of these plants are, but they're beautiful. And fake.
---

The tubular plant thing is pretty awesome. I wish they had made it animatronic.
---

Little alcoves and hidden venues for water and fake plant life abound.
---

I like the little cup flowers. Seems like they wouldn't mind biting off a finger.
---

So tranquil and peaceful. Too bad there's nowhere to spread out and relax with a picnic.
---

Walking under the massive stone arch.
---

The final silhouette of the dying sun through the arch monolith thing.
---
Pretty darn cool, if I do say so myself.
---


Photos by @negativer.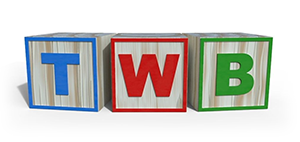 Join us at The Writers Block on Discord.
A great community of writers there, helping each other get better at what they enjoy doing.