My glorious little vacation to Colorado is soon coming to an end. We've left the Rocky Mountains west of Denver and are spending our last day in the city in order to be nearby for our ride to the airport the next morning. It's a Thursday, and we're expecting Friday traffic to be terrible.
But for now, it's just me, my wife…and my mother-in-law. We've already worn the MIL out quite a bit on this trip, so we figured we'd have to do something tame and easy. What's easier than a Botanic Garden?
We've heard good things about this place; even randomly back in Wisconsin we overheard someone in a bar talking about how cool the Denver Botanic Gardens are.
So off we go, circling the parking lot before getting lucky, then paying our 12.50/adult entrance fee.

Ok, yep. We're in the right place. Sunny day today!
---

Ok, this place is huge. Some 24 acres of garden and flowers and buildings.
---

The water lilies are huge. Look at those platforms at the upper right; you could stick a dinner plate on it and it'd probably float.
---

Lots of neat buildings and sculptures all over.
---

And these Japanese beetles doin' it. Right after I was taking a picture, one of the grounds crew came along and scooped the beetles into a cup of water. These bugs are so invasive; we fight them off in Wisconsin too.
---

I don't even know what these flowers are. It looks like some crazy subspecies of cannabis; we are in Denver, where cannibis is legal, so I would not be surprised…
---

This little solarium was originally intended for Euro Disney, but they disassembled it and brought it to Denver instead.
---

I need a solarium just like this in my yard. And a yard just like this in my yard.
---

The garden is divided up into regions for places like Africa, alpines, and Japan. Here, the Japan zone is full of arches and zen gardens…
---

And Japanese lanterns! Seriously, I wanted to smuggle one home with me.
---

So much robust greenery. Put my new solarium right here, please.
---
After Party – Freshcraft, Downtown Denver, CO
We had to skip a good portion of the gardens since certain members of our small party were tired and hungry. So we went off to a gastropub I had scouted earlier online, hoping it looked as good in person.

Mmm. The tap list sure looks good.
---

I ordered their special, an interesting home-made brat with asian flavors. As a Wisconsinite, I am not sure I would truly call it a brat, but it was brat-shaped.

---

The two others in our party ordered pulled pork baked potatoes. I have to admit that eating pulled pork inside a loaded baked potato has got to be the best way to eat all those things.
---
And thus ends our trip. Tired, full of food and beer, we retreat back to the hotel to wait out the rest of our hours until our early departure the next morning. The flight back was uneventful, but in hindsight, as always, I wished I had taken a much longer vacation.
---
[//]:# (!steemitworldmap 39.731343 lat -104.960483 long Denver Botanic Gardens d3scr)


Images by @negativer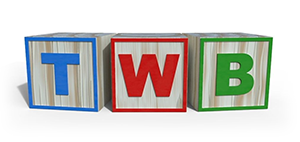 Join us at The Writers Block on Discord.
A great community of writers there, helping each other get better at what they enjoy doing.