Whew. I'm still recovering from my week's vacation last week in Denver and other higher elevations west of there.
Initially, I had illusions that would do some writing while on vacation, but that never materialized. I tried to abandon my laptop as much as possible in order to partake of outdoor activities and beer-related activities.
I'm not going to show any photos of airports and airplanes; not much of interest there. So, we'll find us in our our arduous journey after having already picked our rental car from Avis in Denver and making the trek west into the mountains.
My original rental car request was a little 4-cyl Ford Focus. Good on gas, not so good on power. The Avis guy, world-weary and cynical, suggested it would not do well in the mountains. I agreed, of course, but I suggested my wallet would not do well with anything else. He offered me a Jeep Grand Cherokee instead for a $10/day upgrade. I laughed, thinking of how much gas that would eat. Twice the power, a third the MPGs. Still, what is a vacation if not a time to splurge? My butt made a personal request for the leather seating.
I went ahead with it. An extra $50 for our 5 days…plus a boatload of tiny fees. Oh well. Don't look too closely.
Here, the wife (at left, just to be clear) is under the watchful eye of her mother, who also attended this vacation with us. Ask me later how much the mother-in-law enjoyed the very active, outdoorsy, biking, hiking lifestyle of Colorado. The Jeep, for its part, did very well with hauling our butts around.

---
On the road, into the mountains. Tons of hilly areas, mountains in the distance, leering rock faces, and trees. We saw no mountain goats. I was disappointed.
---
One of my goals was to visit Breckenridge Brewery, since it was kind of on the way from Denver and I've had some of their beer already down in Florida. The place turned out to be a lot smaller than I expected for a brewery.
---
The brewery equipment was literally right behind the bar. I was sitting at the bar when I took this pic. Pretty small operation!
---
Of course we had food. And I had bacon on my fries.
---
Bellies full, we're on the road again. You can't look somewhere here and not find at least a decent view, even in the midst of town.
---
Near our destination, which is Edwards CO. The mountains here are still not really the Rocky Mountains yet, but they're impressive enough.
---
At my wife's aunt's place, we had a very nice room with a deck and a view. Wife has already made her way outside to take photos.
---
And a very nice view it is!
---
Outside our room is a rushing river. It's pretty much all snowmelt, so the water is ice cold, even when the temps are well above 90F.
---
We arrived at our room late on Monday, July 9th. The next day's plans involve going to Vail, exploring around the village there, and maybe going up the mountainside to the top of Vail Mountain. Let's see if all the old folks in our party survive!
---


Photos by @negativer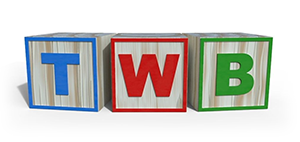 Join us at The Writers Block on Discord.
A great community of writers there, helping each other get better at what they enjoy doing.