$39 PER PERSON to ride the Gondola to the top of Vail Mountain? What sort of drugs are you on? Does it come with a butler, open bar, and valet parking?
Our intrepid party had planned to take the scenic gondola to the top of Vail Mountain, maybe do a bit of sightseeing or hiking on Tuesday afternoon. We arrived at the ticket booth around noon, only to be informed the price is $39 per adult ($33 for seniors, which doesn't help me…at least not for a couple decades yet).
Well, guess we're not doing that! Oh wait…the the ticket guy just informed me the ticket prices drop to $15 ea after 5pm. Well, hello again, gondola. 5pm this time of year still gives you several hours of fine daylight to do…stuff. We're a party of old folks, there are very few activities that won't outright kill us.

So we went the evening gondola route, but that left us with some 4 hours to kill before we could use our evening tickets. What to do? Ah, the Betty Ford Alpine Park. No cost (donations welcome), and the wife and I, along with most of the rest of our senior party, enjoy flowers. Who doesn't like flowers? Ah. Of course. My wife's uncle bowed out and decided to wait it out in the lodge just outside the park.
Finding the park was slightly tricky, but once past the buildings hiding the grounds we figured we were in the right spot.
---
Ah yes. And the stickwork hut sculptures by Patrick Dougherty. Creepy and cool, but not entirely practical for proper living. Wife is entering the hut at the right. She survived.

---
They had an old schoolhouse on the property as part of the park, now a museum. The schoolhouse was moved here in the early 80s from West Vail.
---
The original building, circa 1922. The original chalkboard from the school is still in place inside the museum itself.
---
Oh, and we're in a garden. Ought to have some flowers, right? Here's an example of a California poppy.
---
Lots of alpine flowers mean lots of alpine bees. The bees were really out in force today, but showed no particular interest in our non-flower flesh.
---
| | One of the coolest flowers I saw, basically because of the high contrast and bright color. |
| --- | --- |
Purple papery flowers! I believe this is a harebell.
---
Nicely sculptured walking paths and creeks wound their way throughout the park.
---
And they have an amphitheater too! A band was warming up for an evening show, but peeking past the gates I could see a lot of stadium seating, and beyond that grassy areas and rocky rings for people to sit on. They must get a lot of folks here for the evening shows.
---
Plenty of places to sit, which our elderly companions took advantage of whenever possible.
---
A beautiful area here at the top of the park.
---
| | Ok, the quaking aspens here in Colorado are apparently a Really Big Deal. They turn a bright yellow in the fall and shimmer like gold with each breeze. Wrong time of year for that here, so I was just amused by how the knots look like Egyptian eyes. The trees…always watching. |
| --- | --- |
---
Holy crap, it's 5pm. Gondola time!
We left the park, gathered our relaxing senior citizens, and made our way to the gondola.
I didn't do so well with getting good pictures on the gondola. Here are some heads, along with a view of where we're going.
---
And a view of where we came from! You have to kind of jump into the gondola as it's moving; it never stops moving. Not so hard for me, but for the rest of our older company (one with a cane) it was a challenge.
---
Up we go! You get a really nice view of the scope of Vail Village as you get higher.
---
Even higher! You can see the mountain bike trails here. We did see quite a few people tear-assing their way down the mountain.
---
Made it to the top! Ah, so here's where they've been keeping all the real mountains.
---
| | Elevation 10,350ft at the top of Vail Mountain. |
| --- | --- |
I won't bore anyone with gobs of mountain photos, but lets just say this was Lord of the Rings epic.
---
[//]:# (!steemitworldmap 39.640051 lat -106.366883 long Betty Ford Alpine Gardens d3scr)


Images by @negativer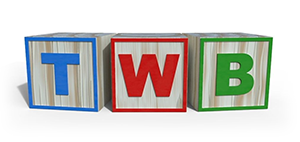 Join us at The Writers Block on Discord.
A great community of writers there, helping each other get better at what they enjoy doing.