There comes a time in every man's beer drinking life that he must ignore the label on the bottle entirely and just enjoy the beer for what it is.
This is one of those times.
Karben4's Fantasy Factory IPA has one of the most intentionally weird labels I've ever seen on a bottle.
Sporting a fire-breathing unicorn being ridden by a cat holding a gun, it exemplifies the adage that you can't trust a book by its cover. Or a beer bottle by its label.
Karben4 is a Madison, Wisconsin brewery founded in 2012. They mostly only distribute in Wisconsin, but they've been expanding a lot recently so they will likely start reaching into neighboring states. I've not tried their products before. I'm going to start looking for their beers on tap and in stores now.
Since I'm in Wisconsin right now, Madison is about a 2 hour drive south of me, and as such their beer ought to be fresh and tasty. Let's see what we have here.

Let's get started. It's a nice Saturday afternoon. I'm outside with a beer and my laptop and plan to do some writing, and this very distracting bottle comes along.
---
| I just don't know what's going on with this label, but I think I want it as a poster in my office. | |
| --- | --- |
---

Sporting 6.3% ABV, it's reasonably powerful, but a couple of them won't knock you over.
---

I do like Karben4's logo. Seems very sciency.
---

Finally got it out of the bottle, and it pours a warm orange, nearly red. Head was medium and long lasting. Very pleasant aroma.
---
I checked out the ratebeer.com score on it after I consumed the beer. While sometimes I want to know if a beer is considered good or not before I buy it, in this case I had already purchased it. And lo, it was good.
---
In summary:
A hazy pour, with a very fruity nose and peach aroma. Sweet at the beginning fading to bitter at the tail end. A nice malt backbone as well so it's not just all hops in your mouth. Surprisingly good. Don't judge a beer by its label.
---


Images by @negativer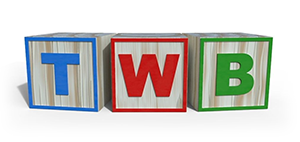 Join us at The Writers Block on Discord.
A great community of writers there, helping each other get better at what they enjoy doing.